About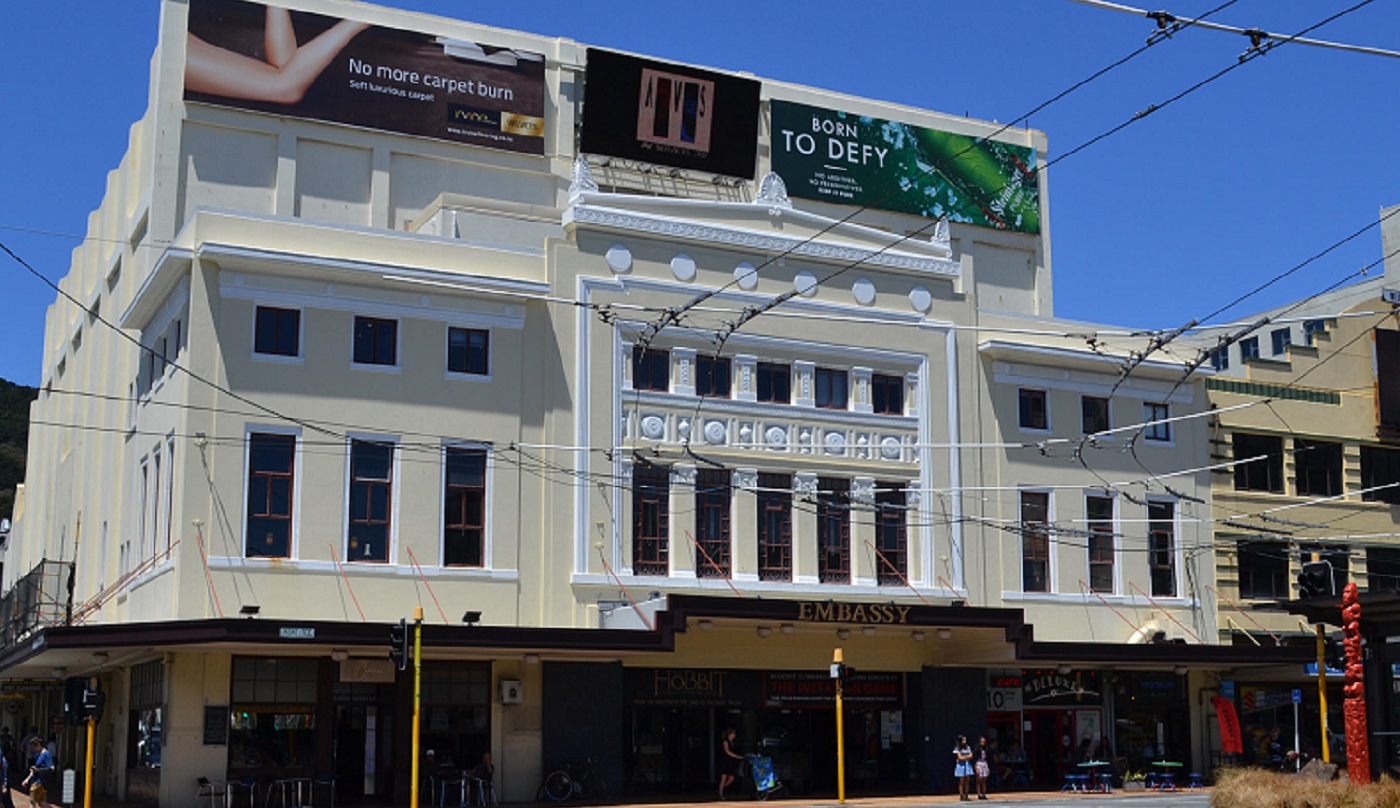 In 2003 the capital's Embassy Theatre's intended refurbishment was left uncompleted.
Wellington City Council had, by that year, completed major strengthening work on the building for the 'Lord of the Rings: Return of the King' premiere, but finishing work, particularly around the front entrance, was left incomplete.
In other words, Wellington's 'jewel-in-the-crown' theatre was 90 percent complete, but the remaining 10 percent meant the crown had no jewel.
The completion work includes replicating the original ground floor facade and beautiful entrance area which was designed by Llewellyn Williams and built in 1924. In addition, vibrant electronic signage will be brought back to the front of the building to enhance Courtenay Place, with a hint of New York's famous Times Square.
Rex Nicholls, former councillor, property developer, and heritage building enthusiast, is on a mission: to form a trust and complete the refurbishment to recapture the theatre's former glory and make the theatre and precinct into an iconic part of our city.
Read more on the Project here.
Rex says, "The refurbishment is a 'public benefit' and therefore needs to be paid for by a 'public cost'. No one else is going to pay for this much needed refurbishment – Wellington City Council, owners of the building, currently has many other urgent priorities and it will be years before it gets enough to fix the Embassy.